Moisture Meters & Probes for Hay, Soil & Compost
Agreto® HFM II Hay Moisture Probe
The Agreto® probe's advantages include: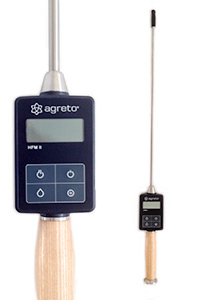 Robust and reliable construction
Stainless steel probe
No customer calibration required
Differing probe lengths available
Continuous moisture value display - no button to be operated.
5 year warranty
Good value for money.
2188 Hay Moisture Probe
Durable and consistent, this probe is equipped with:

Expanded range of 8% to 44% moisture
Large LCD digits clearly visible both day and night
Built-in re-calibration feature
50cm (20") probe
Direct readout for % moisture and bale temperature
For round and square bales
Accurate throughout the normal range of stored Alfalfa, Timothy and Clover Hay.
Measures 0-107c Temperature.
Soil pH & Moisture Meter/Probe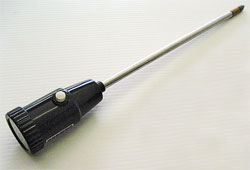 The Soil pH & moisture meter is a very useful meter to obtain an indication of soil moisture & pH. The 30cm x 10 cm probe is good for pots etc. and can be used in the field as well. The meter includes a clear, simple to read dial.
Compost or Soil Moisture Probe
Lengths available: 12" (30cm), 2ft (60cm), 3ft (90cm), and 4ft (1.2m)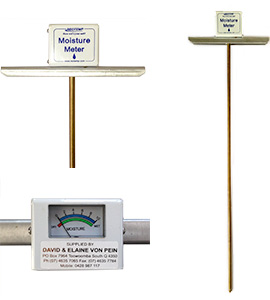 Also see: Relative Humidity Meters and Pocket Weather Meters