Agricultural Industry Workshops, Schools & Training Events
Albrecht/Kinsey System of Soil Fertility 3-Day Course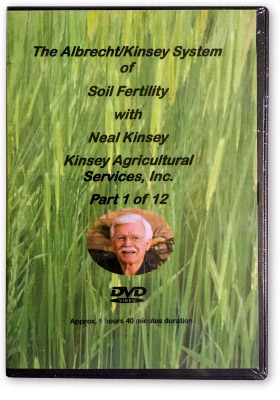 The 3 day introductory course of Albrecht/Kinsey System of soil fertility in this 12 disc DVD box-set.
This entire 3 DAY course is only $350:00 (incl. GST) plus postage.
Submit your order via meters@themeterman.com.au
Biological Farming Field Day & Expo - 28 February 2019
Preliminary notice of this event at Ariah Park Show Ground, Ariah Park NSW.
For more info contact Colin Harper via 02 6973 2130 or 0428 732 140
Tell them you saw it on The Meter Man web site!
Additional 2018/2019 events will be posted once details are available.