Agricultural Industry Workshops, Schools & Training Events
NEW!

Neal Kinsey's Ag Podcast

Listen to the introductory episode on Spotify ›

Follow along with Neal Kinsey and Kyle Long as they strive to teach the basics and importance of soil fertility in a clear, and easy-to-follow manner.
Albrecht/Kinsey System of Soil Fertility 3-Day Course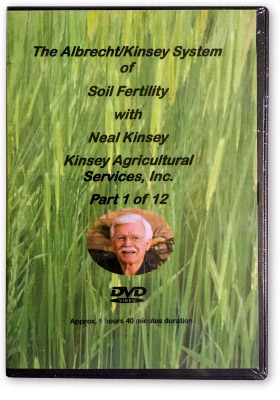 The 3 day introductory course of Albrecht/Kinsey System of soil fertility in this 12 disc DVD box-set.
This entire 3 DAY course is only $350:00 (incl. GST) plus postage.
Submit your order via dmvp50@gmail.com
Optimising Plant Health
How to manage for climatic variability
Festive end of year field walk, presentation & networking opportunities.
Our guest speaker HARRIET MELA all the way from Austria.
Two dates and locations: Morning Tea and Lunch provided. Bookings essential!
Event bookings:
9am - 4pm, 19th Dec 2023 Granite Belt/Traprock region event on TryBooking.com ›
9am - 4pm, 21st Dec 2023 Darling Downs region event on TryBooking.com ›
For more details: Contact Sarah via 0439 827 927 or Rowan via 0418 216 889
Tell them you saw it on The Meter Man web site!
Soil Health: Nourishing Our Futures
New date TBA, Dalby Event Centre Qld.
Note: Due to unforseen circumstances this event has had to be postponed to a date to be advised.
World Class Speakers, including…
Dr Jill Clapperton
John Kempf
Di & Ian Haggerty
More details & booking: See Event on TryBooking.com ›
Regen-A-Nation EXPO
1st October 2023, The Outlook, Boonah 4310

'Regen-A-Nation EXPO' provides an opportunity to build local connections between 'regenerative consumers' and 'regenerative businesses'.
Boonah and District Landcare Inc. is an active Landcare group with diverse interests that all focus on regenerating the landscape. We have a strong membership base and aim to provide regular activities, events, and workshops to our members and friends. We have strong links with our local Council and a range of natural resources management groups and a history of running successful events.
See: BoonahAndDistrictLandcare.com.au › Facebook page ›
The Meter Man will be there!
Additional events will be posted once details are available.