Soil Water Infiltrator Tester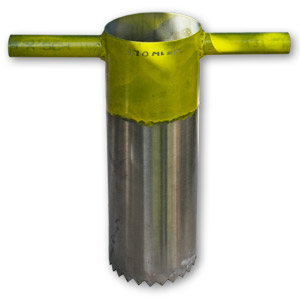 Australian made Soil Water Infiltrator Tester
316 stainless steel soil water infiltrator.
Measure the length of time water takes to be absorbed into your fields or soil - think of the lost runoff from the next storm!
Do the complete test on the spot with this Australian made, locally manufactured 316 stainless steel water inflitraton tester from the Meter Man, David von Pein.
This no frills, quick and easy to use method takes only a few minutes. With no fancy equipment required, all you need is a timer and a small amount of water.
Contact the Meter Man, David von Pein, futher imformation on the soil water inflitrator.