Dissolved Oxygen O2 & Carbon Dioxide CO2 Meters
Dissolved Oxygen O2 Meters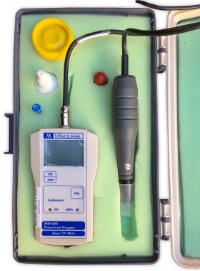 Dissolved Oxygen measurements are important when making your compost teas for foliar spray, and in fish farms and ponds, where Oxygen levels are continuously monitored to obtain optimal reproduction.
A Rugged Carrying Case (Optional) provides handy on-site meter calibration and measurements.
MW600 is supplied complete with a MA840 D.O. polarographic probe with 3 m cable, calibration screwdriver, 2 spare membranes, MA9071 s (30 ml) electrolyte solution, battery and instructions.
Carbon Dioxide CO2 Meters & Long Probes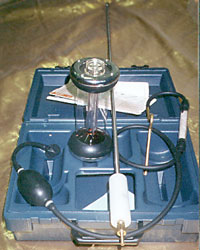 Carbon Dioxide Meters & Long Probes are available at an affordable price for measuring CO2 in compost can also be used for CO2 in cold rooms etc.