Chlorine+ +eXact EZ Meter
The SenSafe NSF®-50 Certified Chlorine +eXact EZ tests nine important water quality parameters and uses our patented eXact® Strips, a quick and easy reagent system for water analysis.

The SenSafe Chlorine+ +eXact EZ hand held meter tests 9 water quality parameters.
Measure nine water quality parameters:
Bromine, total
Chlorine, free
Chlorine, total
Chlorine, total high
Chlorine Dioxide
Hydrogen Peroxide
Ozone
Peracetic Acid
pH
The Chlorine+ +eXact meter features:
Standard methods 4500-Cl G DPD compliant.
Standard methods 4500-CLO2 D DPD compliant.
Immobilized chemistry safe for process areas.
No glass, no powders &no tablets.
Accurate results with 0.01 resolution.
Patented with 2 year warranty.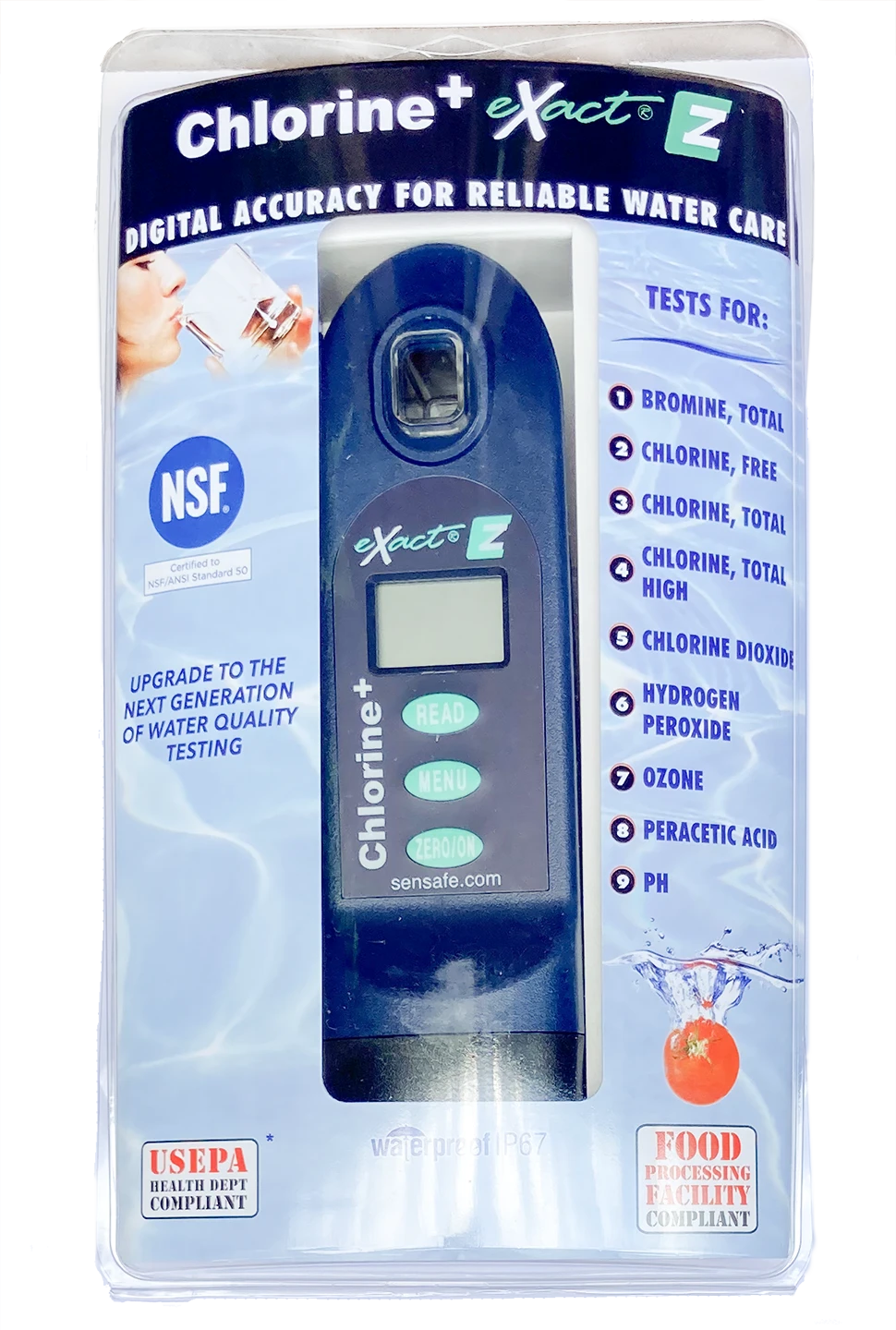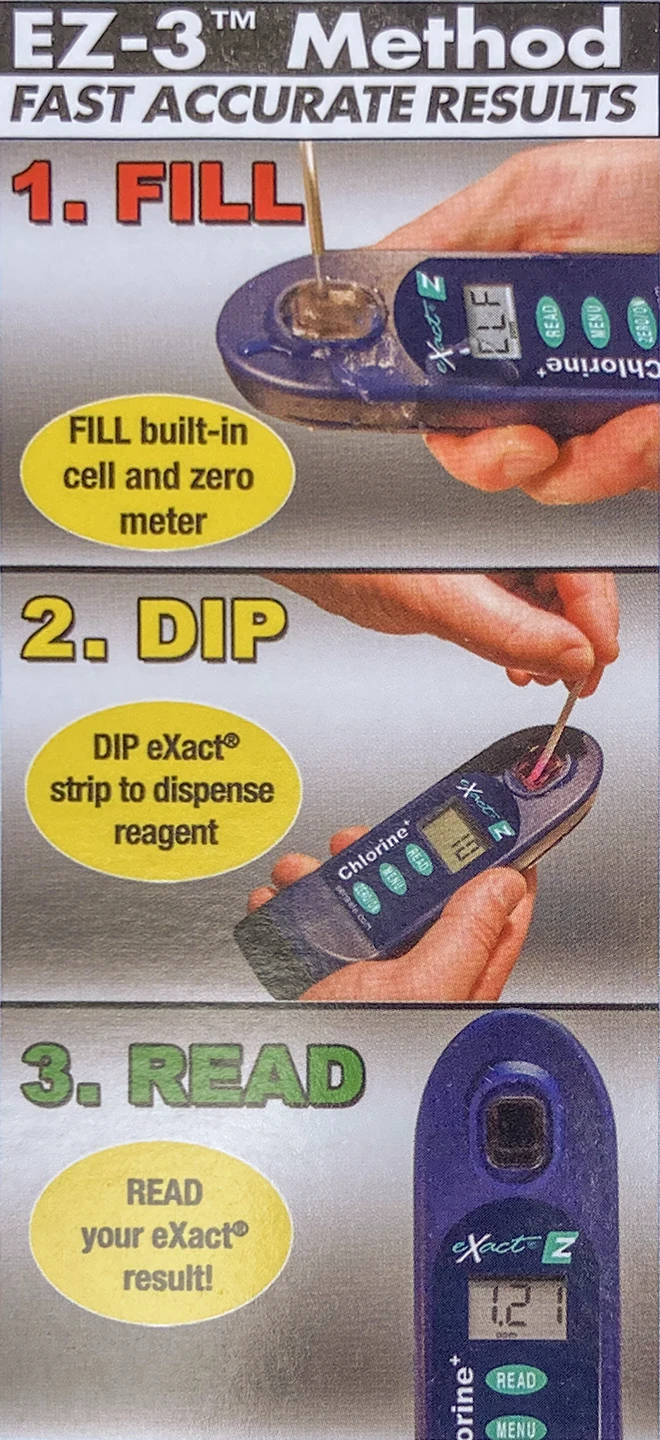 Chlorine+ meter in packaging
EZ-3 water quality method.
The package contains: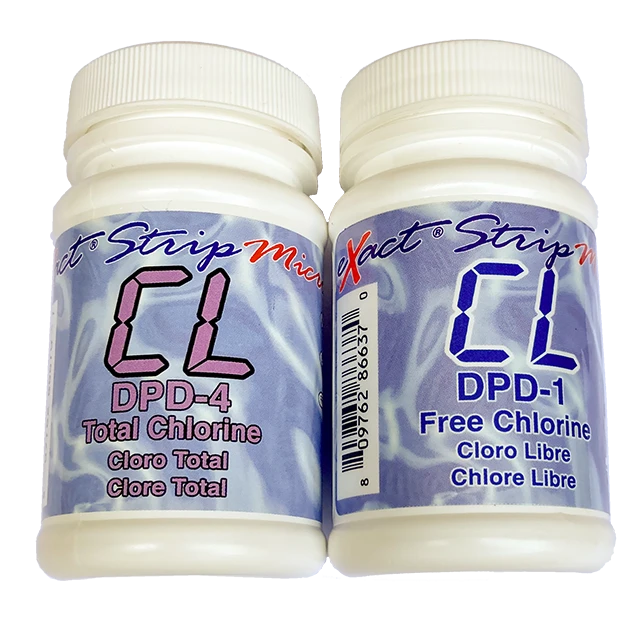 eXact® consumable test strip supplies.
Chlorine+ eXact® EZ Photometer
User Manual
Cell Cleaning Brush
6 strips each (36 total) for:

Free Chlorine (DPD-1)
Total Chlorine (DPD-4)
Total Chlorine High
Chlorine Dioxide w/ Glycine

pH

Note: 4 AAA batteries not included. Peracetic Acid, Hydrogen Peroxide, Bromine, & Ozone consumable strips not included. Order reagents from the Meter Man.